Finally there is a "final" edit with comp! I would like to try to get rid of some more noise, and add some subtle/ambient animation:
Lighting and Comp breakdown for one of the shots:
Week 1
Class 01
Over the break, I cleaned and organized my blogs. I also emailed the singer for permission to use the song. 
For the first weeks of Spring quarter, I will be focusing on doing the subtle animation that I am missing from the project. I am familiarizing myself with the graph editor at the moment: https://www.youtube.com/watch?v=RQ31vjgJM2c&ab_channel=SirWadeNeistadt
I found reference for the hanging pots: https://www.youtube.com/watch?v=Lr8EhkZ2vQ0&ab_channel=SarusFoodGalley
Class 02
I started to do some animation on the hanging pots and drums, using lattice deformers and the graph editor:
perspective view
establishing shot (shot 01)
 shot 02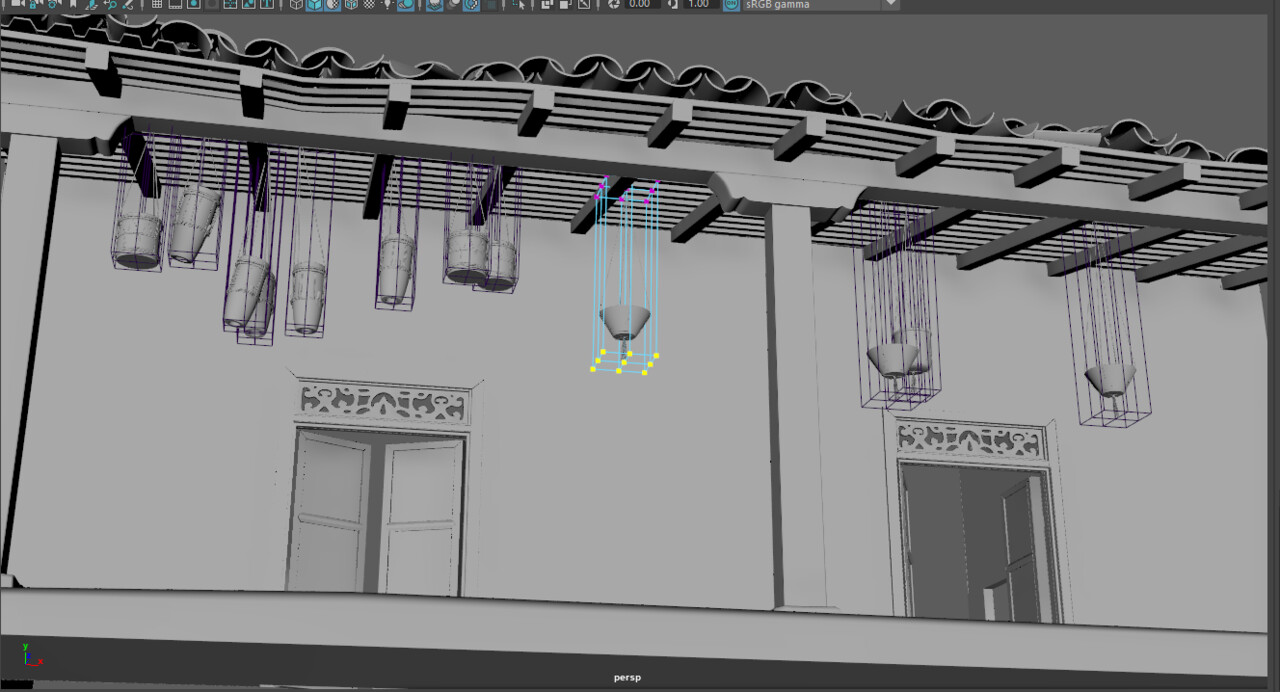 the lattice points I animated
Week 2
Class 03
Really loving the lattice deformations power! I was able to finish all the hanging items from the ceiling, so I can work this week on figuring out the plants/grass.
Hammock
Reference (a bit exaggerated):
Windchimes - references: https://www.youtube.com/watch?v=dW7f8hpdiMU&ab_channel=WildFilmsIndia min 0:06 - 0:29
Clay Bells
establishing shot (shot 01)
Shot 02
perspective

lattice deformers used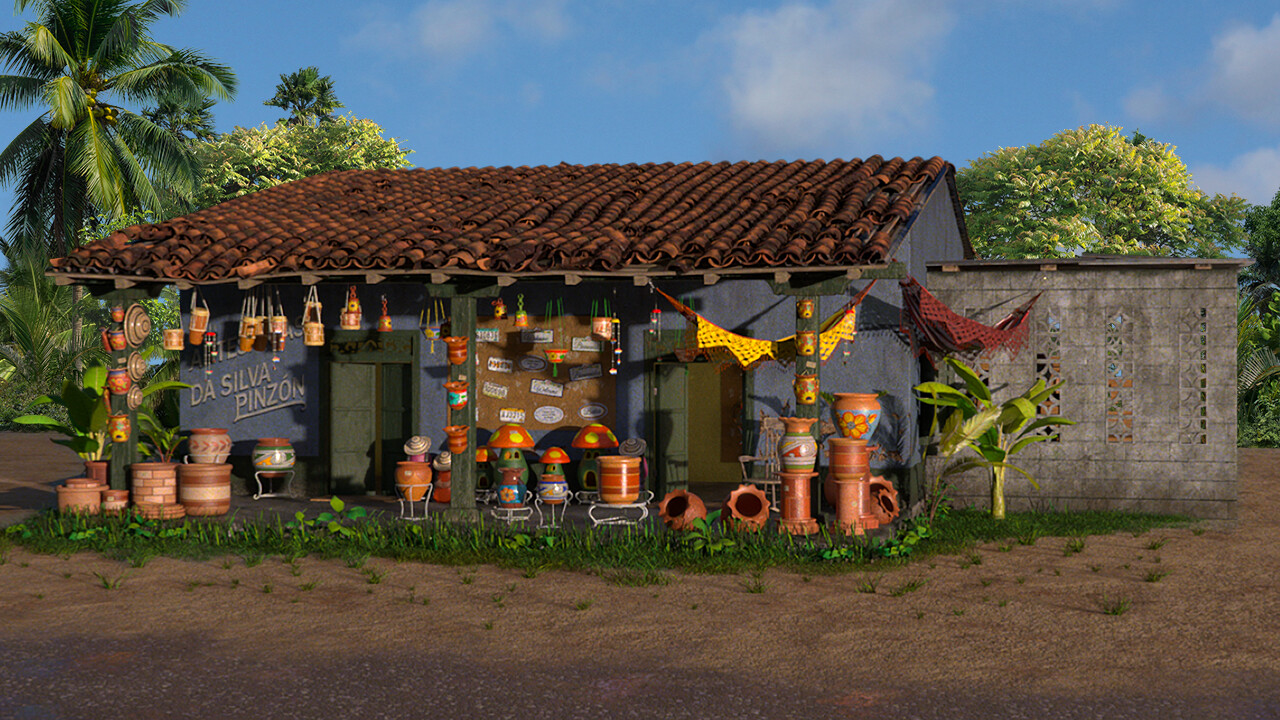 Julie's matte painting is done! 
Class 04
Grass animation is done! and plants as well!

The whole thing together. I see now I have to fix the grass animation speed (make it even, I can see some areas have a different speed than others) and one of the palm trees as well
references: https://www.youtube.com/watch?v=67MWsCOITtU&ab_channel=RuckZackLJ 
Week 3
Class 05
Done!! I need to update shots 3-6, since I couldn't finish rendering for today. Besides the animation, I also fixed a little bit the fill lights, since it felt a little dark in the shadows:
For the first shot, I animated a tiny bit the matte painting's trees, following this tutorial that used an idistort in Nuke. You have to look reaaallly close. I did it more subtle because I was afraid the palm tree was going to look a littke funky:  https://www.youtube.com/watch?v=XnNPA5yCkxs&t=499s&ab_channel=VFXLUNCHBOX
Fixed animation of plants and grass: